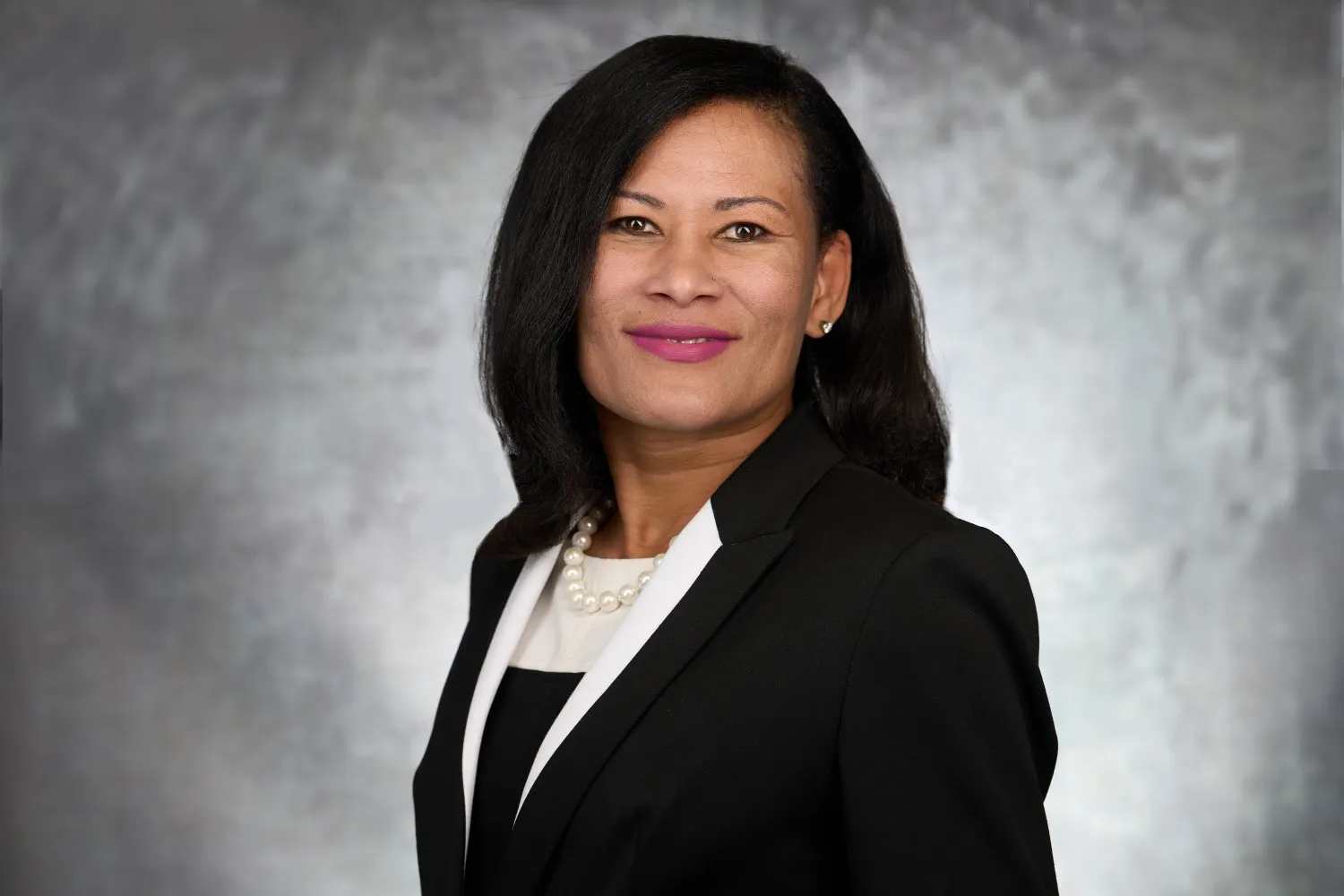 Acceptance, Forgiveness, And Hope From The Eyes Of A Genocide Survivor
When the unimaginable happens, how do you move forward to live a positive life?
I went through so much. Sometimes I sit back and can't believe it. I can't believe I'm still here. There were times I didn't think I'd make it to my 20's or 30's. Now I'm 40, and I have built a good rewarding life. There was a time when I was so angry and depressed, but I got tired of being so angry all the time. I wanted to make changes in my life, and I wanted peace. You can't find peace if you don't get closure about your life. I had to accept my past and my painful life to be able to find a way to move forward.
Moving forward is a very hard thing to do. You have to put work into it.
For people who are struggling, the first thing I tell them is you have to stop masking the pain. You have to be able to open up if you want to move forward. Talk to a trusted friend, loved one, or a therapist. I know this is hard for most of us that have gone through a lot of trauma. Because we often feel ashamed of what happened to us. Trust me you have to share your struggles. Find someone you trust. Cry if you have to, hug them if you can. You have to get your struggles and your pain out, because if you keep it inside, there's going to be a day when you explode.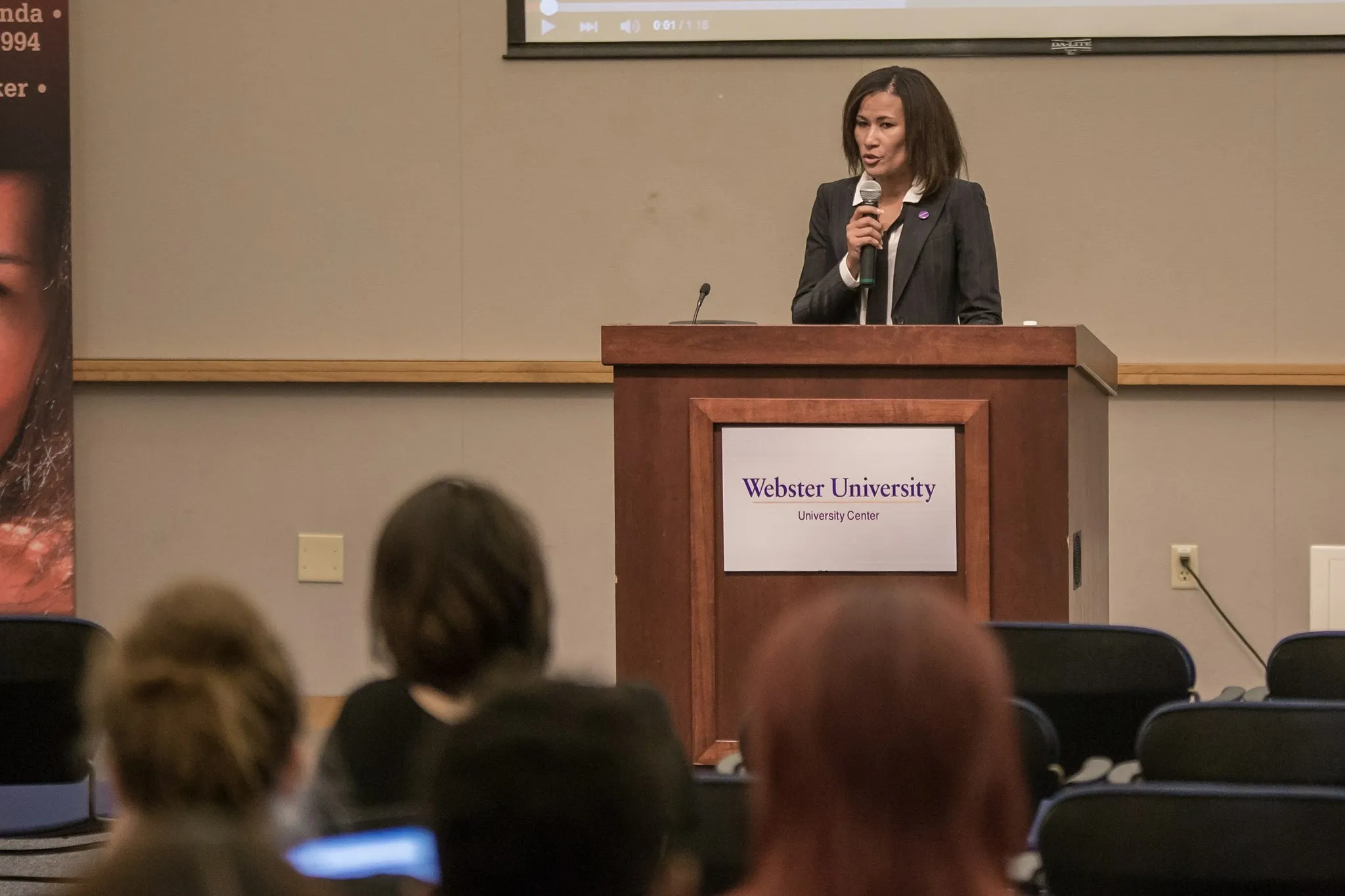 Marie-Chrsitine Williams Speaking At Webster University
I think a key is to think about where you want to be in 10 or 20 years from now. It is very easy for us to focus on the negative. But you have to think, "Okay, I'm here now. I'm struggling, but I'm not going to give up." What if there is something better out there for me? You have to make a plan for the future and write it down. When you find yourself slipping in to depressing thoughts, take that notepad out and start reading it.
Forgiveness can be a very hard word. There are things I still struggle with because I'm human, but you have to forgive for you. For your own heart and for your own peace. You have to find a way in your soul to let go, and accept yourself for the things that destroyed your life. I always tell people that you can forgive, but you can't forget. You make that step to forgive, but you have to make sure that whatever happened will never happen again. This will mean different things depending on the situation. It might mean working with authorities so the person responsible is held accountable. Or it could mean that you stay away from them, or pray for them. To move forward, you want to do things that bring value into your own life. Do things that will bring back a better stronger you.
If you are struggling and if you're suffering, I want to let you know you have to fight for happiness. Happiness doesn't just come and knock at the door and say "Hey, I'm here!" It's something we have to look for. Including hope. You've got to have hope, and to have hope means to plan your future. It's okay to think that was my past, here is where I am today, but what about the future? It's easy to get stuck in the past, but you have to look toward the future, think positive, and get moving. That could be going for a walk, or getting out of the house and meeting friends. Go for a run…that is what I do.
Marie-Christine Williams is the author of "The Dark Side Of Human Nature" and speaks at companies, universities, and military bases. She inspires audiences with the story of her triumph over a past filled with abuse, horrific events, and struggles.
To book for your event or learn more about Marie-Christine Williams visit: https://mariechristinewilliams.com/